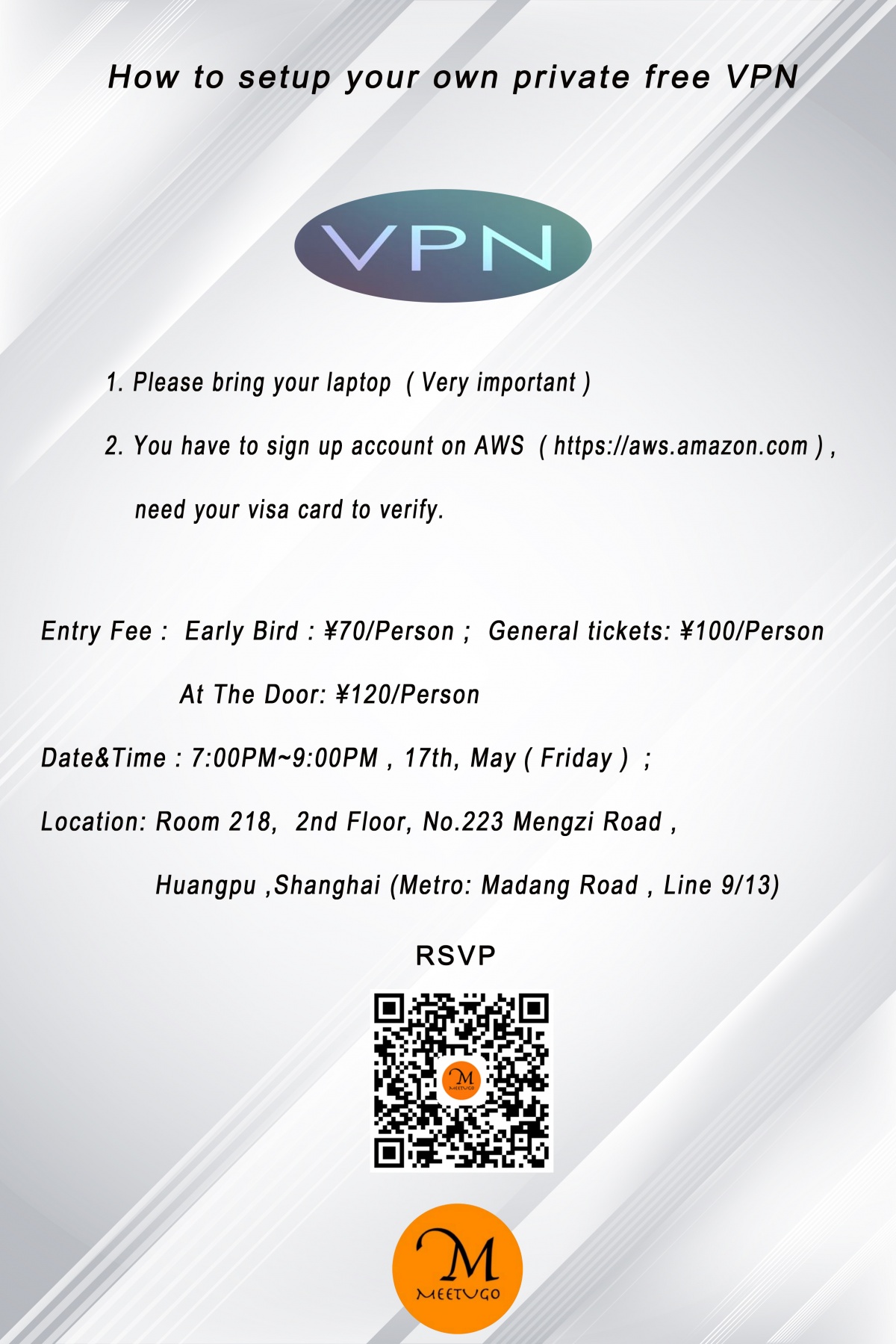 We all know the benefits of using a VPN like privacy, anonymity, unblocking websites, security, overcoming geographical restrictions and so on. However, it has always been hard to trust a VPN provider who could potentially log and intercept your internet traffic! Launching a private VPN server will give us the best of what a VPN truly offers. This event will walk you through all the steps to running your own VPN server.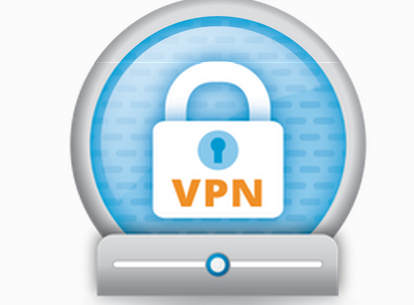 You have to prepare before event:
1. Please bring your laptop (Very important)
2. You have to sign up account on AWS (https://aws.amazon.com/?nc1=h_ls), need your visa card to verify.
3. Make sure you can make it the first and second step
Entry Fee:Early Bird : ¥70/Person ; General tickets: ¥100/Person
At The Door: ¥120/Person
Date&Time:7:00PM~9:00PM , 17th, May(Friday);
Location:Room 218, 2nd Floor, No.223 Mengzi Road ,Huangpu ,Shanghai (Metro: Madang Road , Line 9/13)
Any question please add charles wechat, Wechat ID: yinchao6015